PROJECT
"Finding Your Own Voice"
Details:
This project is geared towards studying the effects of using Core Energetics techniques to increase our ability to express ourselves and open up the energetic pathways in the throat/5th chakra and body.
Talk exercises, vocal exercises, physical movement exercises, presencing exercises, body readings and touch will be some of the techniques used during your sessions.
You will participate in 6 sessions with your practitioner for this project, consisting of 5 regular sessions and 1 (optional) Transition session.
Session lengths will generally be 55 minutes, with the exception of the first session which will be 85 minutes. Longer session times can be established if required.
The session cost will be $40 / 55 minutes.  The cost for the transition session is $50 / 55 minutes.
Between each session, you will be asked to complete a short questionnaire on your experiences, as well as a final questionnaire regarding the entire process.
The information from this project will be used to help other practitioners in their work with clients who face similar issues and may be published in other forms and media (internet, papers, written articles/books, presentations etc.).
No names will be used to identify participants.
The work you do in sessions with your practitioner is private and your name may only be shared with a process supervisor; a member of the faculty at the Institute of Core Energetics in New York.
Participating Practitioner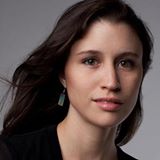 Laura Fafard, CCEP
If you, or someone you know, would like to become a participant in this Project, please contact me directly by telephone or email.
Our intention is to facilitate a process of discovery, presence and personal growth.
Most Warmly,

Aidan Fisher, CCEP
Project Coordinator
Tel: 514-609-5969
aidan@aidanfisher.com